Here at the Global Study Program, our dedicated team of professional and student staff work to support students throughout their program, ensuring they receive the most out of their UC Davis experience. We also strive to build personal relationships with them, creating communities that go beyond borders and last long into the future. Our staff come from a variety of backgrounds, with each bringing unique experiences and skills to their work, while sharing in common the passion for international student experiences and education. Here's a little more about each person on our team.
Jacob Hosier, M.A., Director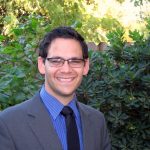 UC Davis alumnus and Davis resident Jake Hosier has been supporting International Education and International Students at UC Davis for more than 10 years. Growing up in a small town, Jake is passionate about empowering students from every walk of life to rise to their fullest potential. He especially enjoys international students' aspirational dreams and enterprising work ethic. Jake holds a Bachelor of Arts in Religious Studies from UC Davis and a Master's in Liberal Arts from the University of North Carolina, and has spent extended time in England and Brazil. He is committed to the idea that institutions were made for individuals, not individuals for institutions. Jake is known for his excellence in designing academic courses and student programming that enable individuals to not only be highly successful classroom students, but also to engage with the community and institution of UC Davis, growing in both their personal and professional aspirations. His favorite time of year is graduation time, when he gets to hear students share about how much they have learned about themselves as they've been challenged in unexpected ways and learned to thrive in different environments. "Students' dreams become bigger and more focused during their time studying abroad at UC Davis," he says with a smile.
Greg Gundersen, Senior International Student Adviser
As an international student in England, Greg's studies focused on student participation in international education. This experience brings a unique perspective and passion for international education to our team. Greg has worked at UC Davis for more than a decade assisting students with decisions regarding studying abroad, academic coursework, academic skill development, as well as the broader experience of being a student at UC Davis. Greg thoroughly enjoys all sorts of outdoor activities and takes full advantage of the diverse recreational activities Northern California has to offer. Whether students need academic advising or information about travel and student life, Greg is able to bring a broad and experienced perspective to his work.
Xin Chen, Ph.D., Associate Director for International Partnerships and Development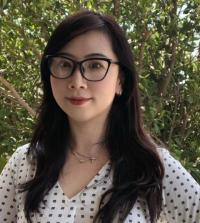 Xin Chen serves as the primary marketing and outreach specialist for UC Davis Continuing and Professional Education's International and Access Programs (IAP), including the Global Study Program and the Global Research Experiences in Advanced Technologies (GREAT) Program. She is responsible for new partnership development, agreement management and student recruitment for access programs. Working with the IAP leadership team, Xin plays a key role in identifying opportunities for growth and expansion for the division, working collaboratively with multiple constituencies across the university and with external stakeholders. She also conducts needs assessments of prospective clients and evaluation of the current program portfolio and makes recommendations for developing new programs for this specific market. Xin obtained her Ph.D. degree from University of Virginia in higher education administration and management, and M.A. and B.A. from Fudan University and East China Normal University in China. She also enjoys cooking, gardening, hiking and spending quality time with her husband and three cats: Luna, Chewy Guy, and MooMoo.
Stephanie Palmer, International Student Adviser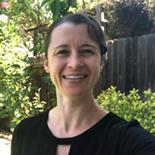 Stephanie discovered a love of travel and trying new things in high school. Following graduation, she took a gap year as an exchange student and attended a year of high school in Germany. When she returned to California, she began her undergraduate studies at UC Davis and completed a double major in international relations and German. After graduating, she worked as a program coordinator for the Global Study Program for a few years before leaving to pursue her Master's degree. She attended the Comparative and International Education Program at the University of Oslo and completed her thesis research at the University of New Mexico. After presenting her thesis, Stephanie moved back to the Sacramento area and returned to the Global Study Program. Stephanie has personal experience as an international student and has wonderful memories of all the people who helped make those experiences enjoyable. Now, she hopes that she can provide current international students with that same support.
Alex Hovan, Public Education Specialist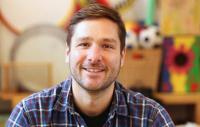 Alex came to appreciate the benefits and challenges of international education over the course of multiple research and class trips to Europe during graduate school. This eventually led to Alex moving to Berlin, Germany where he taught in a bilingual Kindergarten that welcomed students from a wide variety of international backgrounds. Alex brings this perspective of adapting to a new language environment while learning to the Global Study Program, where he enjoys helping guide students through their college programs in a new or unfamiliar environment. Alex loves talking to students about the cultural backgrounds they bring with them to UC Davis.