Value to UC Davis
The presence of these engaging, high-quality Global Study Program (GSP) students on the UC Davis campus has greatly enhanced the learning environment for all of our students. GSP students have added tremendous value in terms of their unique cultural and geographic backgrounds by enhancing the diversity of the campus population, enriching the environment for everyone, and preparing future global leaders. These students have made lasting impressions on the campus, giving everyone the opportunity to make friends and connections from around the world.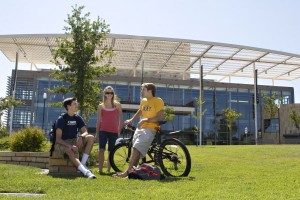 Over the last decade, the Global Study Program has played a critical role in bringing substantive international and national funding to the university. GSP has helped the university forge strong partnerships with leading foreign universities in 19 countries in Asia, Europe, the Middle East, Oceania and South America. The Global Study Program has also brought funding from government agencies in Brazil, Chile, China, Egypt, Germany and Norway. It has played a key role in the creation of innovative combined undergraduate and graduate programs in the 3 + X Program, led by the Offices of Graduate Studies and Global Affairs, as well as participating academic departments. It has also contributed to the creation of the Global Research Experience in Advanced Technologies (GREAT) Program, which gives undergraduate students introductory research experience with UC Davis faculty and laboratories.
In addition, the Global Study Program has advanced faculty-led international initiatives. For example, a number of international partnerships in China, Italy and Thailand created by faculty in the Food Science & Technology department came to fruition due to the partnership with GSP. Charlie Shoemaker, Professor Emeritus, notes the importance of the program in attracting students from Jiangnan University in China to UC Davis: "The Global Study Program provides excellent help with course registration and other student needs. This is something we could not do on our own. The enrichment offered by these students is very important and valuable to us."
Adrienne L. Martin, Associate Vice Provost in Global Affairs, commented that "as a key portal to UC Davis for students from leading international partner institutions, the Global Study Program is a crucial element of the university's internationalization strategy. It provides opportunities for interactions inside and beyond the classroom among students from California and across the world, providing them with the knowledge, skills and intercultural competence to succeed in today's competitive global environment."
Pathway to UC Davis
Recent Communications graduate, Danielle Derman, remarked that "Global Study Program students bring a curiosity and passion for learning, not only in academics but also in their daily lives…. Having the privilege to attend class with many GSP students, I quickly noticed their dedication in pursuing their goals, and their perseverance encouraged me in my journey, as well."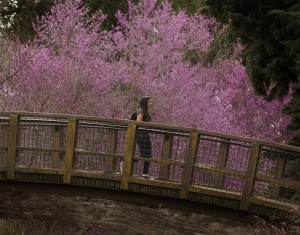 GSP students have not only made a striking impression on our students, but several GSP students have successfully transferred to campus and become degree-seeking UC Davis students themselves. In fact, four GSP students have navigated this process in the last four years and are now matriculating in their bachelor's programs at UC Davis, cementing their dedication to the UC Davis Aggie Family.
The Global Study Program has also proven to be a robust pathway for attracting talented Ph.D. and master's degree students to the university. In the last five years alone, 182 alumni have joined 39 graduate programs at UC Davis. Karen McDonald, professor of Chemical Engineering, notes that "the Global Study Program has been very effective in exposing international students to the exciting research and educational environment on campus and in helping us recruit excellent international students to our graduate programs in engineering."